Trivia Unplugged will take place Saturday, September 24 from 3-9pm at the Noel Hangar in Stevens Point with registration and tailgating starting at 1pm. Registration is $160 per team in advance or $180 on the day of the event. Teams may have up to ten members in the competition area and unlimited reserve players in the spectator area. The total number of teams allowed to register is limited, therefore early registration is encouraged. Registration forms are available online here.
What is Trivia Unplugged? Presented by CREATE Portage County, Trivia Unplugged is an old-school trivia contest with a twist. Competitors are challenged to rely on their own brain power and teamwork to answer questions - no internet, books, or notes of any kind are allowed. Quizmaster Jim "The Oz" Oliva will host the event, in partnership with the University of Wisconsin - Stevens Point campus radio 90FM. The Mid-State Sisters of Skate roller derby team will collect trivia answers, Rockman's Catering will have a buffet available for purchase, and participants have the chance to win prizes by entering the Booze Raffle.
For updates, please visit the Trivia Unplugged Facebook event page.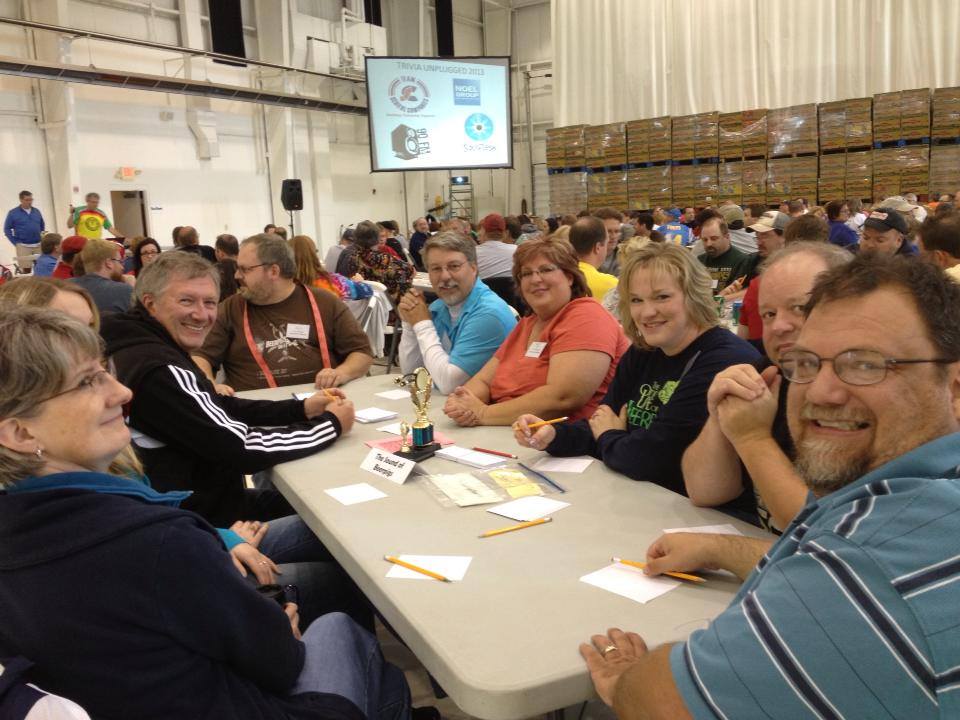 Presenting Level Sponsor: