THE BEST OF BOTH WORLDS
The trends at the heart of contemporary living have been longstanding traditions in the Stevens Point Area. From conservation to wellness, craft beer to trivia leagues, the 70,000-person Stevens Point Area has a proven track record of progressive and creative community development. As the college town in the collection of small cities that make up Central Wisconsin, Stevens Point blends urban amenities with the serenity of small-town life. It's a rare balance that is hard to find almost anywhere else.
Nicknamed the City of Wonderful Water in 1922, Stevens Point has both the nation's tastiest drinking water and bountiful access to clean rivers and lakes for kayaking, fishing, and swimming. And winter enthusiasts will love our easy access to Standing Rocks' downhill and cross-country ski trails, Iverson's sledding hills, and our snowmobile trails and ice rinks.
Bikers in Portage County can connect to more than 435 miles of bike trails including the Green Circle Trail, which encircles Stevens Point, and the Ice Age and Tomorrow River State Trail Systems. With strong bike/ped advocates, we are always working to improve the bike- and walkability of our community.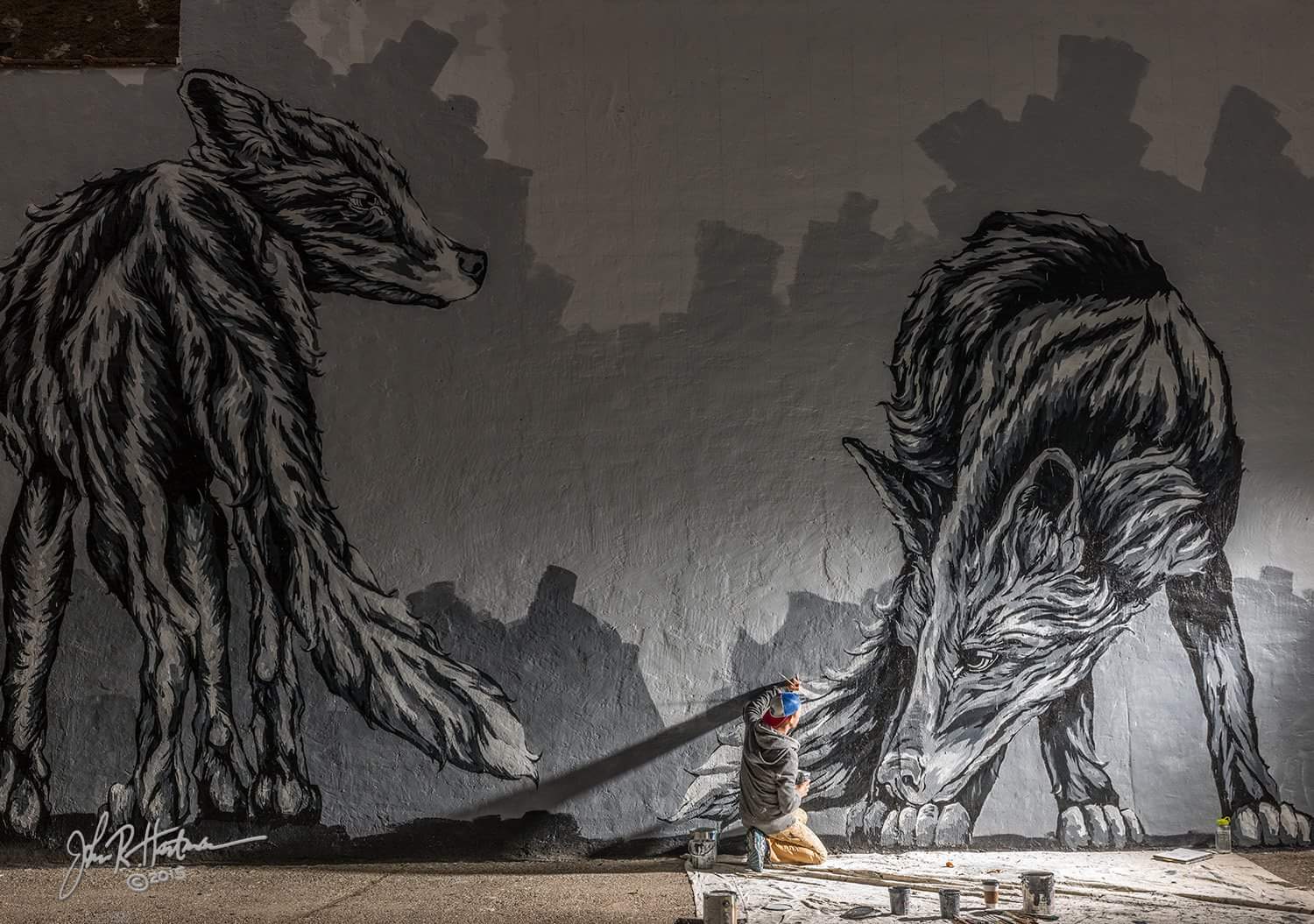 In addition to above average participation in the creative industries, our amenity-rich arts scene includes broadway-bound performers, a growing mural collection, a sculpture park, five downtown galleries, and one of two accredited colleges of fine arts in the state. Many professional artists of all types call this region home.
Stevens Point is home to our nation's first-ever college conservation program, started in 1946, and the world's first and largest renewable energy fair, now hosted by the Midwest Renewable Energy Association. Declared an eco-municipality in 2007, Stevens Point is a perfect community for people looking to live a little greener.
Food is a way of life here in Wisconsin's highest ag-producing county. Our downtown farmers' market has been in regular operation since 1870, top chefs run diverse kitchens, and our Central Rivers Farmshed and our Wisconsin Farmers Union are leading a locavore movement that is taking over. Farm-to-table food is how we eat in Stevens Point.
Rumored to have the most breweries per capita, Portage County is the Napa Valley of beer. With the Stevens Point Brewery, the fifth oldest continuously operating brewery in the country, anchoring our Central WI Craft Collective, the Stevens Point Area features a growing list of award-winning breweries, distilleries, and wineries.
Stevens Point makes cool things, from more-user-friendly wheelchairs to every printed copy of Where the Wild Things Are. Stevens Point's diverse and thriving economy is fueled by innovators excited to work in one of Wisconsin's fastest growing tech sectors. And its IDEA Center connects communities of tinkerers eager to join the maker movement.
One of 15 Levitt AMP locations across the country, Stevens Point offers 10 weeks of free live music each summer in addition to its riverfront music festivals. Our live music scene thrives with collaborative bluegrass and jazz networks constantly producing new acts. And our Central Wisconsin Symphony Orchestra, our City Band, and our Suzuki Institute are long-standing outlets for lovers of classical music.
UWSP has earned 11 team and 43 individual NCAA National Championships and is consistently a top-twenty-five Director's Cup finisher. SentryWorld's recently renovated course was named one of 2015's most anticipated golf courses in the world. High school athletes have gone pro in football, hockey, basketball, and track & field. Oh, and we're Team USA headquarters for Olympic Curling.
Stevens Point earned its "Trivia Town" reputation for its annual 54-hour World's Largest Trivia Contest, started in 1970 and run by 90FM, the college radio station. If you're not all in for a full weekend of trivimania? Try Trivia Unplugged, the device-free, six-hour version launched in 2009.
The National Wellness Institute evolved out of a symposium first held in 1975 by the UWSP Foundation's Institute for Lifestyle Improvement. It promoted the idea that we "could live better, healthier lives through the principles of balance and awareness." Local groups are working to make Portage County the healthiest community in the state.
INTERVIEWING?
Fill out the form below and we'll match your interests with a local tour guide.